Canoga Park, CA Dentists

White Smile Dental Group

Shawn Rabizadeh, DDS
David Rabizadeh, DDS
Nadia Zorapapel, DDS
Ori Levy, DDS

$59 exam, xray, and prophylaxis.

Welcome to White Smile Dental Group, where you will receive the care and attention that you deserve. We are a state of the art dental office located in Canoga Park and our mission is to help our patients maintain healthy smiles that will last a lifetime. With warmth and compassion, we offer full service care including preventative, restorative and cosmetic dentistry. We will handle all of your needs from a regular dental exam to a full mouth restoration and everything in between.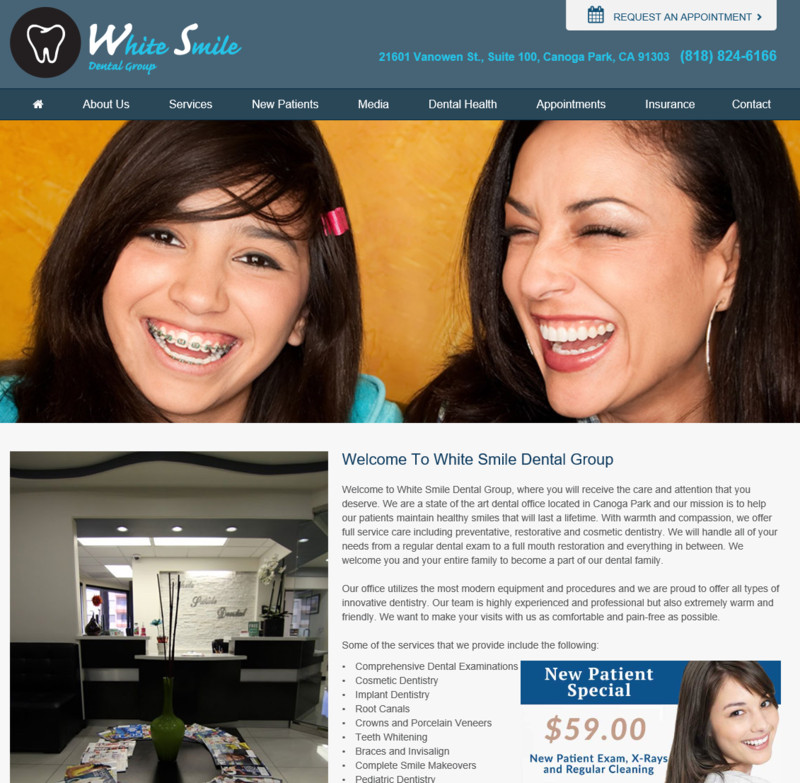 21601 Vanowen St #100, Canoga Park, CA 91303